Designations & certifications
Louisiana REALTORS® provides various opportunities throughout the year for members to earn nationally recognized designations and certifications. These courses and the Louisiana specific Graduate REALTOR Institute (GRI) designation program is designed to help members increase their skill, proficiency, and knowledge and better serve their clients.
For specific questions about education opportunities or to inquire about creating an education plan, contact: Amy P. Fennell, Director of Communications & Member Services.
GRI Designation
In today's competitive business environment, it often takes more than just motivation and initiative to succeed. Earning the Graduate, REALTOR® Institute (GRI) designation is a way to stand out to prospective home buyers and sellers as a REALTOR® who has gained in-depth knowledge on technical subjects as well as the fundamentals of real estate. The GRI designation is the foundation coursework for other designations, licenses, and certifications. The program is designed primarily for members whose main business activity is residential real estate, and it helps those members increase their knowledge and skills in a wide range of technical subjects and real estate fundamentals.
The curriculum to earn GRI varies from state to state. In Louisiana, students are required to take a total of 12 credits for a total of 96 hours of instruction.
Online GRI Modules
There are four (4) online modules to jump start earning the GRI designation. These can be taken at a self guided pace and can be purchased as a bundle or as separate modules. The online modules are intended to be taken in tandem with the live course schedule. CE credit for these courses is being reapplied for.
Module 1 - Foundations: Basics of Real Estate
Module 2 - Working with Seller
Module 3 - Working with Buyers
Module 4 - Progress to Profit
Online Designations & Certifications
Earn nationally recognized designation and certification credit through the Center for REALTOR Development. When courses are not available in the live classroom or you can't attend the one offered in your local area but you are looking to continue to earn credit, these courses can help you get there. Browse the full catalog and complete the path of education offered through Louisiana REALTORS and the National Association of REALTORS. For assistance or to discuss your education plan, please contact Amy P. Fennell at 1-800-266-8538.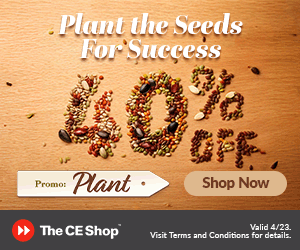 Continuing Education
Louisiana licensees are required by the Louisiana Real Estate Commission (LREC) to take 12 hrs of continuing education annually. Four (4) hours must be in a specified mandatory topic. CE must be completed prior to submission of license renewal. Licensees can view their education record at anytime using the Licensee Search. Remember to keep copies of certificates for your record.
Louisiana REALTORS® is partnered with The CE Shop for online real estate education needs. The CE Shop, Inc. was founded with the mission to serve the licensed real estate professional with high quality, hassle-free and simple online education. Real estate professionals all across the United States have enrolled in the easy-to-use license renewal continuing education courses offered by The CE Shop.
designation & Certification summer camp
This program is a week long event that debuted in the Summer of 2017. The week long event offered a variety of designations and certifications. Members had this great opportunity to invest in their education, learn from national instructors, and participate in networking activities with REALTORS from all over the state. To view 2017 program and schedule of courses, click here. To hear what attendees had to say about the event, click here.