The much anticipated Designation & Certification Summer Camp is an educational event designed to elevate the knowledge of real estate professionals looking to invest in themselves and better serve their clients. This week long program is designed to offer a variety of topics from the industry's leading instructors and will provide ample opportunity to network with attendees from all over the state.
The event will be hosted at the Golden Nugget Hotel & Casino in Lake Charles, LA. Students can elect to attend individual courses or purchase the whole week bundle.
For questions about the event or registrations or help on picking courses, contact Amy P. Fennell.
monday, june 12, 2017
Military Relocation Professional (MRP)
Instructor: Jim lawrence
When service members and their families relocate, the services of a real estate professional who understands their needs and timetables makes the transfer easier, faster, and less stressful. This course focuses on educating real estate professionals about working with current and former military service members to find the housing solutions that best suit their needs and take full advantage of military benefits and support.
This course is required to obtain the MRP Certification and meets the elective course requirement to earn the ABR Designation &1 elective of the Louisiana GRI. Earn 6 hours of CE credit.
new home construction & buyer representation
Instructor: brent lancaster
Solid increases in single-family starts, still historically low interest rates, and high buyer demand point to healthy sales of new-home construction. This one-day course provides buyer's representatives with the product knowledge and increased confidence to make new-home construction a win-win transaction for buyer-clients.
The New-Home Construction and Buyer Representation course counts as one REBAC elective course to be applied towards the ABR® designation & Louisiana GRI. Earn 8 hours of CE credit.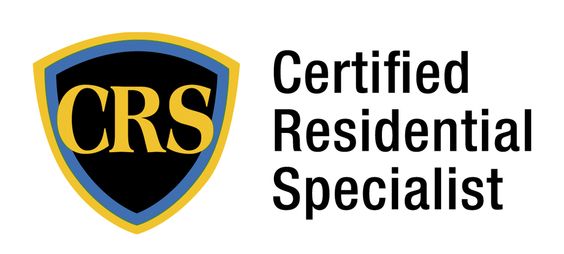 tuesday, june 13, 2017
crs elective: zero to 60 home sales a year (and beyond)
co-sponsored by louisiana crs
Instructor: mark porter
Do you dream of selling 60 homes or more per year, but aren't sure where to begin? Whether you are looking to jump start your business or just starting out, this one-day course led by certified CRS instructors will focus on what?s involved in taking your sales from "zero to 60" and how you can create a plan to turn your sales goal into reality. Learn new methods for marketing and bringing in a continuous flow of business and discover techniques for positioning yourself as the REALTOR of choice. After attending this informative and engaging class, you'll walk away with the knowledge and tools you need to immediately form and execute an action plan to maximize your profits.
The course counts as 8 CRS course credits.
wednesday, june 14, 2017
Real Estate Investing:
Build Wealth Representing Investors and Becoming One Yourself
Instructor: Linda St. Peter
This course will cover the fundamentals of real estate investment that practitioners need to know to expand their business services. The one-day course looks at how practitioners can adapt core real estate skills and learn new skills to serve clients who want to invest in single family homes, condos, townhomes, and small multifamily properties. You will learn how to work with investors as they goal set, plan, evaluate, and acquire properties as well as manage them. You will also learn how to "walk the talk" and become a real estate investor yourself.
This course is part of NAR President Bill Brown's initiative to help REALTORS® prepare for their retirement by investing in real estate and by providing education on becoming a real estate investor and not just helping others invest in real estate. "Too many REALTORS® don't have the assets to retire," Brown said at the 2016 Leadership Summit.
thursday, june 15, 2017 & friday, june 16, 2017
real estate negotiating expert (RENE)
Includes day one: Power negotiator's playbook & day two: advanced negotiating strategies
These courses cannot be taken separately
Instructor: Lynn madison
This two day course is an interactive experience to help negotiators elevate their game! The course examines all types of negotiation formats and methods so that today's negotiators can play the game to win. A full spectrum of tips, tools, techniques and advantages will be provided so that negotiators can provide effective results for their client. The second day of the course focuses on real-world field scenarios to help negotiators apply the power tools, techniques and tactics learned on the first day. Understanding the tactics and techniques is one thing, but learning how to recognize them being done and using them effectively requires practice. These field scenarios provide the foundational experience and practice negotiators need to master so they can effectively advocate for their clients

The course counts toward the RENE Certification and can be applied towards the Louisiana GRI and must be taken together. Also earn a total of 15 hrs of CE credit.
This event will offer 3 completely updated courses from the Real Estate Business Institute allowing attendees to earn the Certified Real Estate Brokerage Manager (CRB) credential! The CRB Designation is designed to elevate professional standards and enhance individual and office performance. You do not need a broker's license to earn the CRB designation. Find out more about the CRB here.